We got the price of excellence and much more!
Last week, our Chairwomen Sophia Slingerland was invited for the second and final Global Digital Economy Conference of 2022 in Beijing, to present SHINE city toilets.
The solution was well received by the public as SHINE is contributing to protect the environment with a completely off the grid and self-sufficient structure, an integrated water recycling and green energy solutions, while providing educational digital elements and raising awareness.
#competition #greentech #environment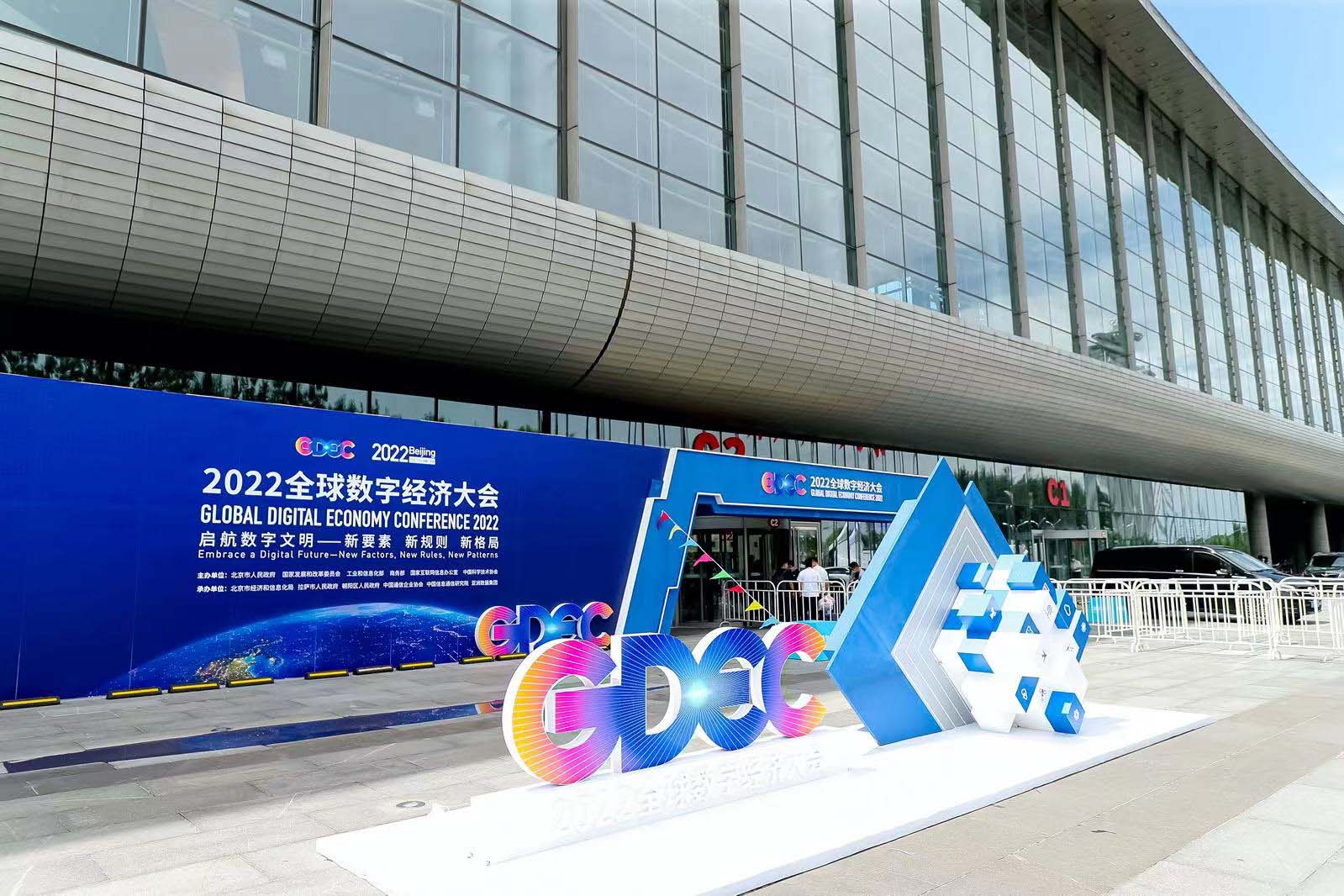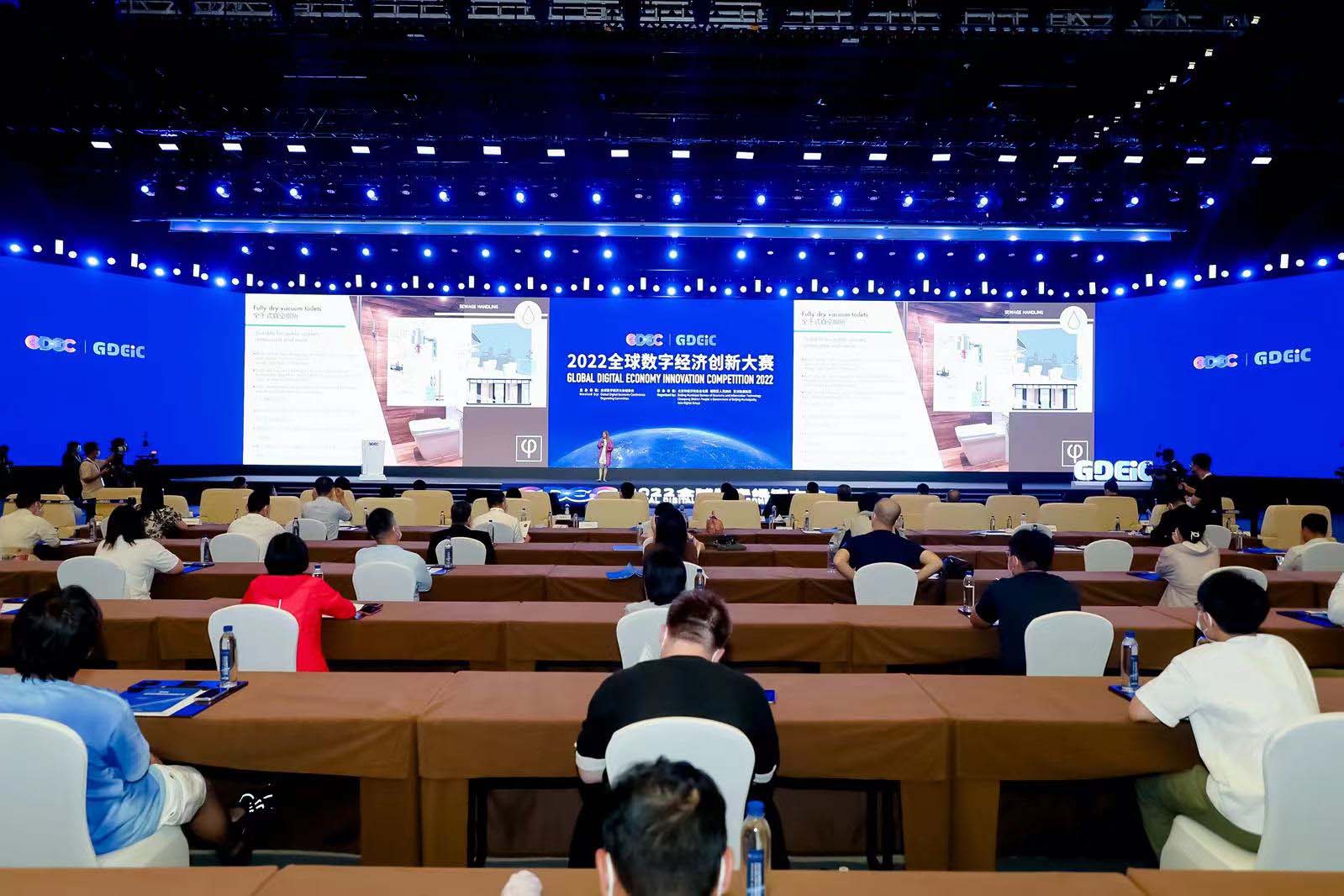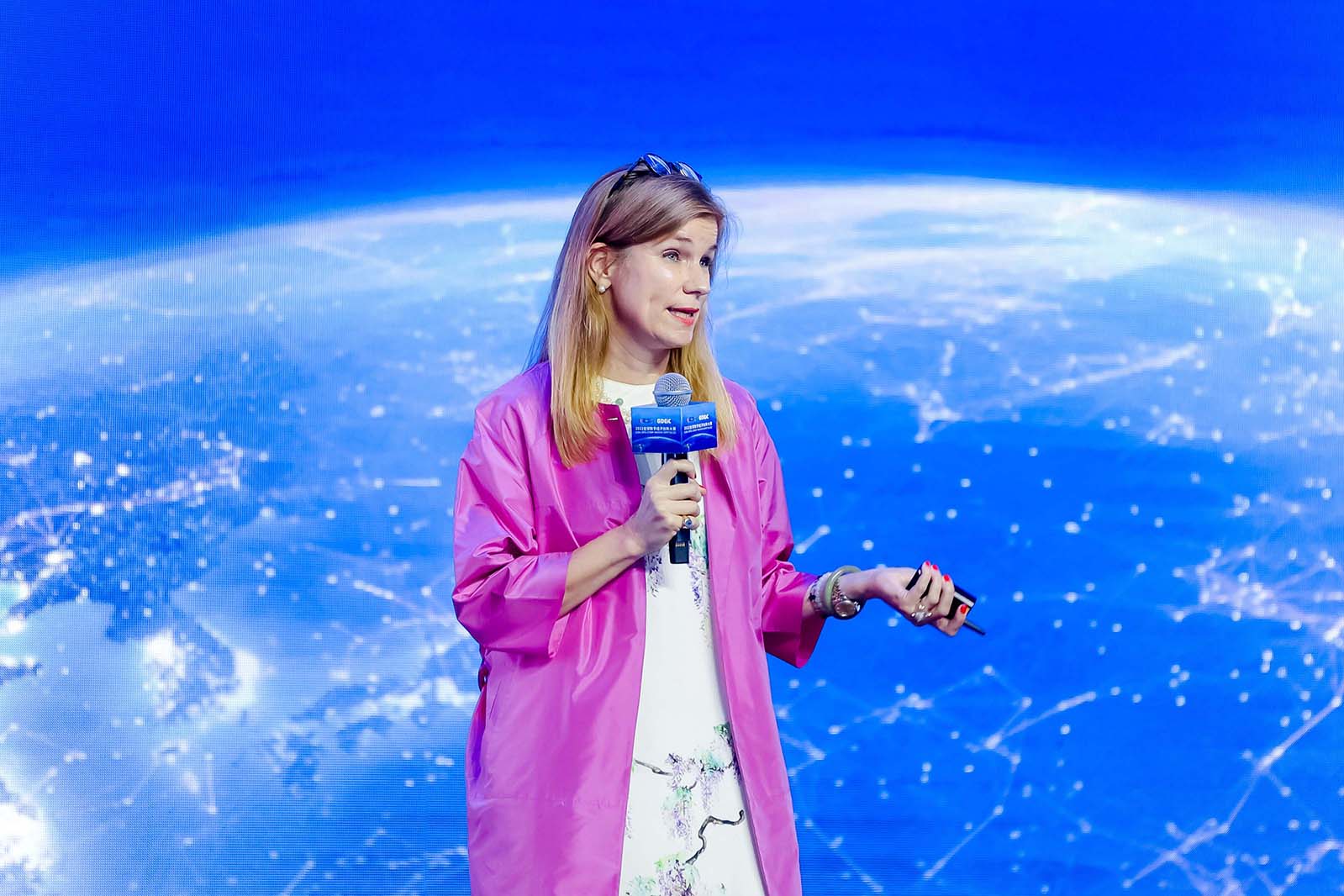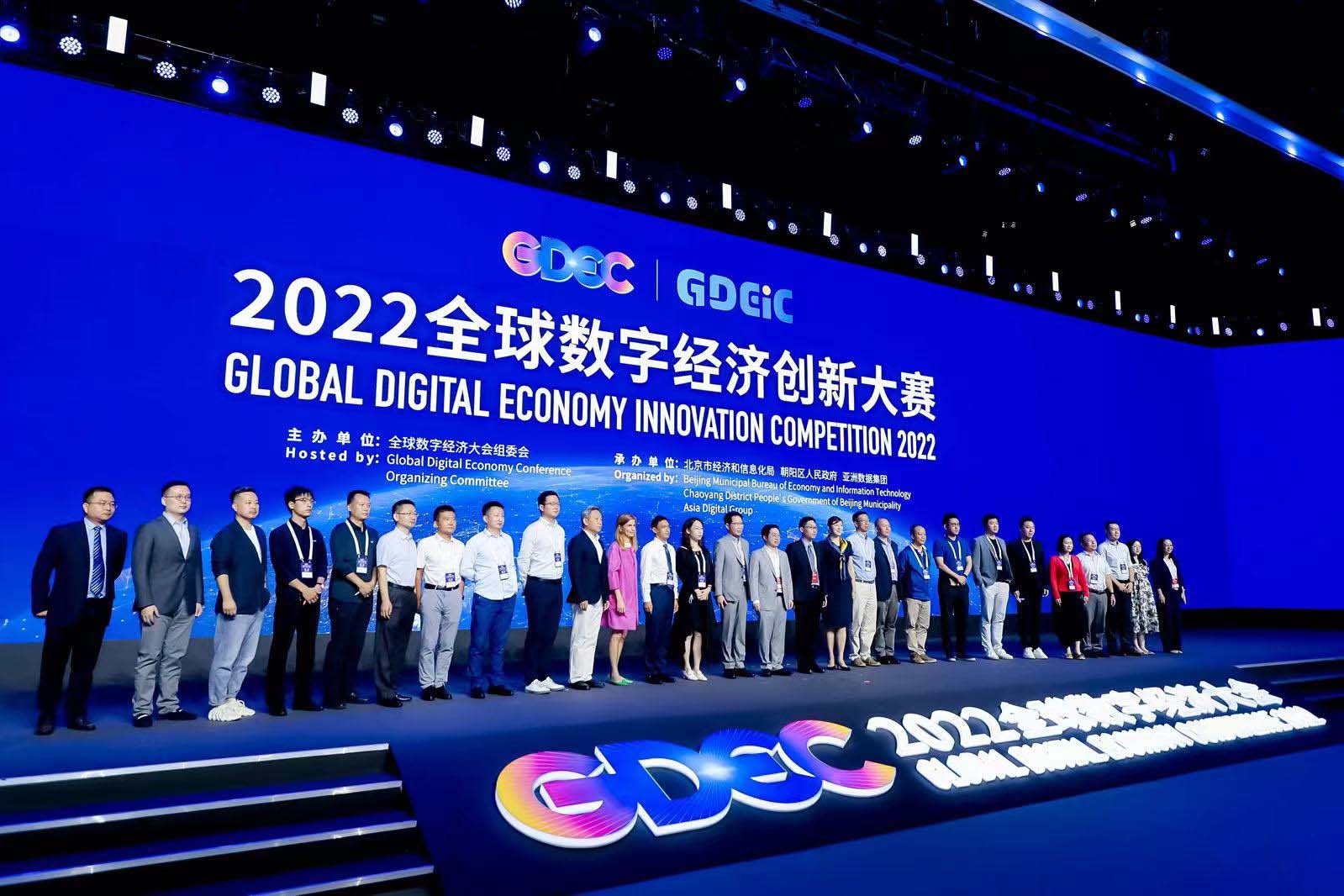 We are on the news!
An interview with Sophia Slingerland has been broadcasted by CGTN FRANCAIS (in French and Chinese).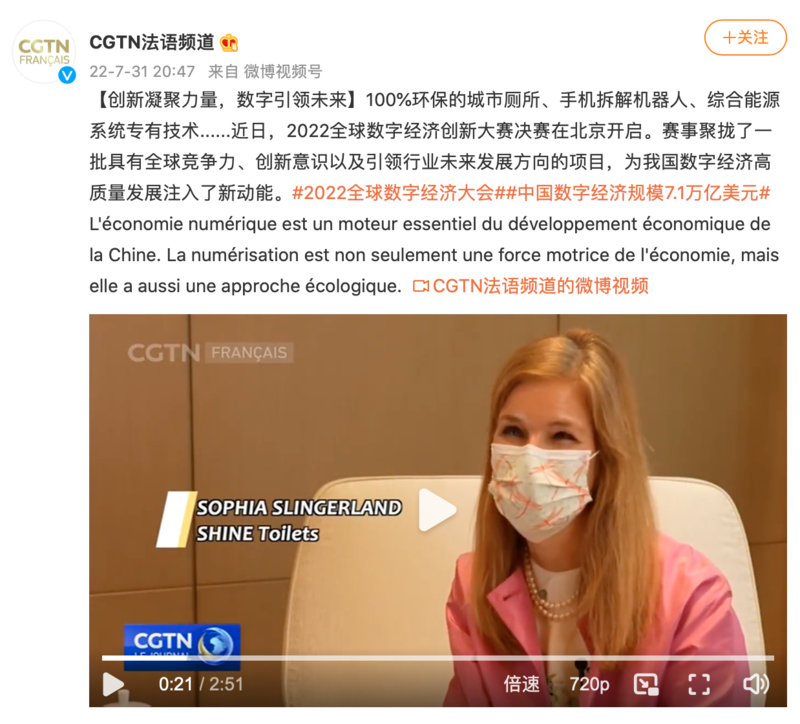 - Check it out:https://francais.cgtn.com/n/BfJIA-BcA-HcA/GIHDAA/index.html‍
- Facebook: https://www.facebook.com/watch/?v=452263033460402‍
- Twitter: https://twitter.com/CGTNFrancais/status/1553722927115370503‍
- Youtube: https://youtu.be/tizLuC6O7GQ‍
- Weibo:https://weibo.com/2976971705/LERHaouDc?from=page_1002062976971705_profile&wvr=6&mod=weibotime&type=comment‍‍
Thank you to the Beijing Municipal Bureau of Economy and Information Technology, Chaoyang District People's Government of Beijing Municipality and Asia Digital Group for jointly organizing this contest and inviting us to participate.